Performing in Malaysia
I am so very excited to be performing in Malaysia next month on the 10th and 11th (September, 2013). I just received a copy of my first interview in a Malaysian paper. The performance is titled "Samarpan" , a selection of pieces of both traditional and newer bharatanatyam choreography.
My performances in Penang and Kuala Lampur are part of a fund raising effort to support Isha Vidhya, a project of Isha Foundation that provides quality education to rural communities across Tamil Nadu. The work they do is incredible. Here is a link to their site.
Hope to see you there!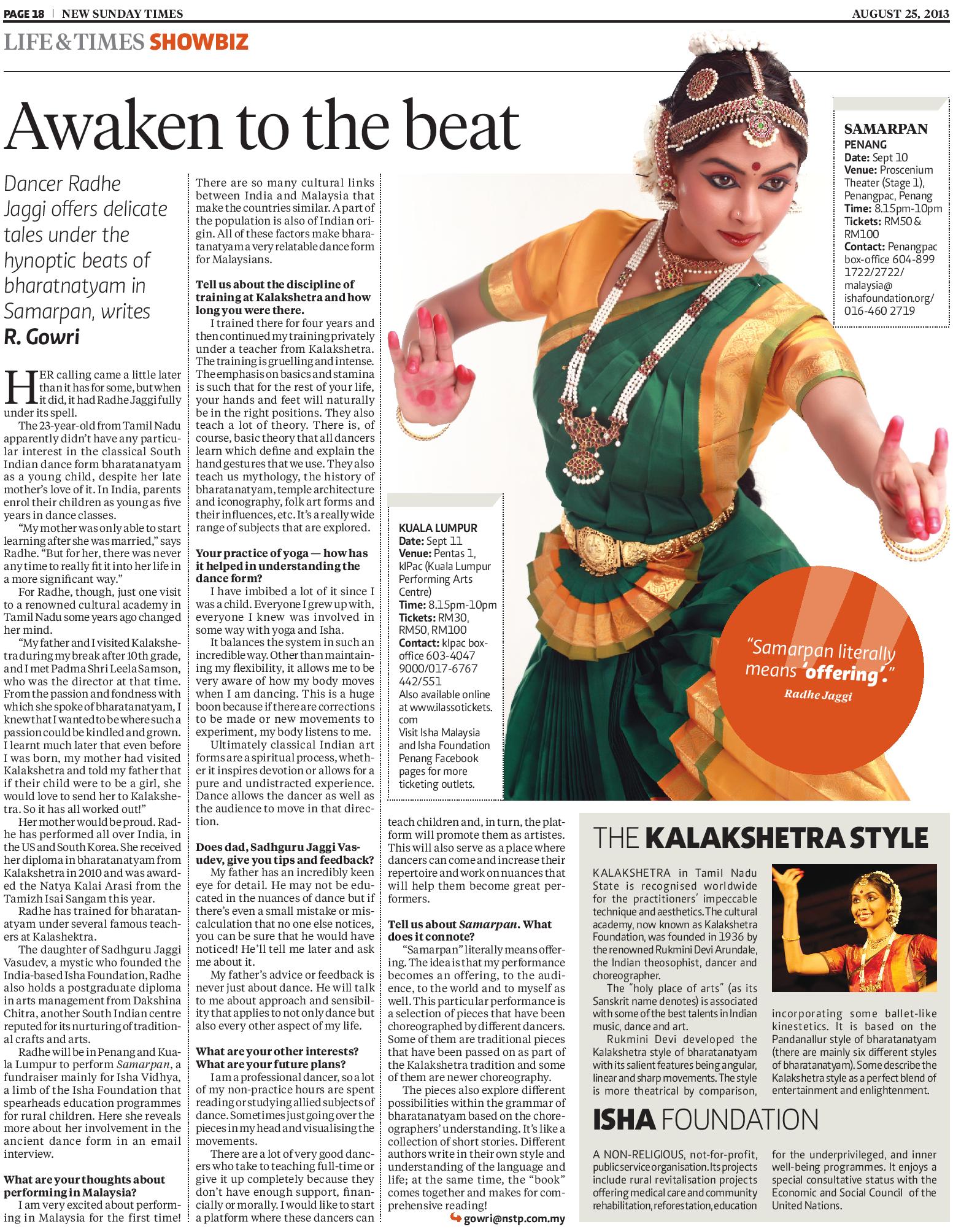 Tags:bharatanatyam, Chennai, dance, isha, isha vidhya, jaaggi, jaggi, KL, kuala lampur, malaysia, penang, performance, radhe, Radhe Jaggi, sadhguru
This entry was posted on Wednesday, August 28th, 2013 at 3:58 am
You can follow any responses to this entry through the RSS 2.0 feed.